Interview with Dr. Gurpreet Dhaliwal on Supervising other Health Care Providers
"When you don't teach, you wind up having that same conversation again and again. When you teach, the next conversation is at a higher level, and the next conversation is at a higher level."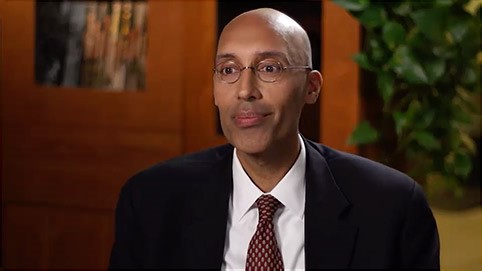 Gurpreet Dhaliwal, M.D., is a clinician-educator and Professor of Medicine at the University of California, San Francisco. He is the site director of the internal medicine clerkship at the San Francisco VA Medical Center, where he teaches medical students and residents in the emergency department, urgent care clinic, inpatient wards, outpatient clinic, and morning report. His academic interests are the cognitive processes underlying diagnostic reasoning and clinical problem-solving and the study of diagnostic expertise.
---
How can a physician supervising another practitioner create opportunities for learning, both for the supervised practitioner and the supervising physician?
Dr. Dhaliwal: I think the critical thing when you're supervising anyone, whether it's a medical student, or a resident, or physician's assistant, or a nurse practitioner, is that you set up the interaction so that it's a learning interaction, not a transaction where someone else is doing the work for me. That is the key, underlying principle. Once you have that mindset, then you do have to set it up in a way so that both of you can learn. I found that the most effective way to do that is to set up our communication methodology. So when I'm working with a student or a physician's assistant or a nurse practitioner, what I really want to her isn't what they think but why they think it. And so I'll set up, uh, I trust their data collection and I trust their ability to begin interpreting it, but I really want to know why they came to a conclusion. So, I'll ask them to say, can you please give me what's called a prioritized differential diagnosis? That means, tell me a summary of what the patient has, tell me what your leading thought is and give me evidence for and against it. Tell me some of the less likely things and give me evidence for and against it. And in medicine you have to tell me about whether you think an emergent condition like pulmonary embolism or an ectopic pregnancy is plausible, even if it's a long shot, because we're socialized to worry about them.
Does this type of supervision take longer?
Dr. Dhaliwal: Instead of it being transactional, I think it's a learning conversation. But one of the things you have to acknowledge is a learning conversation takes longer. It comes back to this issue of time. The learning conversation takes longer. So, it takes longer in the short-term, but the dividends is that I'm building diagnostician in the long-term and that will lead to collective efficiency between the two of us. So it's very much a long-term play that I'm spending more time today. I used to think in the past that getting to the answer quickly was efficient for both of us, but then when you don't teach, you wind up having that same conversation again and again and again. When you teach the next conversation is at a higher level and the next conversation is at a higher level and both of you and the patient benefit when you're operating at that level.